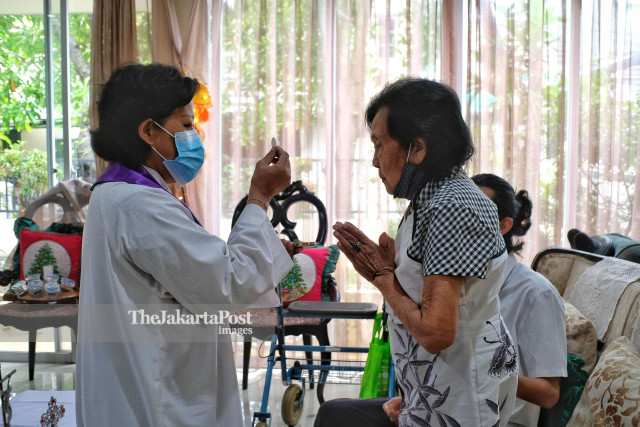 komuni untuk lansia
Category: editorial
December 06, 2020. Credit:
DESCRIPTION (EN)
a prodiacon gave Communion to an elderly congregation in South Tangerang, Sunday, December 6, 2020. This door-to-door services for a number of elderly congregants who had not been able to come to the church due to the Covid 19 pandemic. JP / Seto Wardhana.
---
DESCRIPTION (ID)
seorang prodiakon memberikan Komuni kepada seorang jemaat lansia di Tangerang Selatan, Minggu, 6 Desember 2020. pemberian sakramen komuni dari rumah ke rumah ini dilakukan untuk sejumlah jemaat lansia yang belum bisa beribadah secara langsung di Gereja karena pandemi Covid 19. JP/Seto Wardhana.
---
PURCHASE THIS IMAGE